Article by Gail Thomas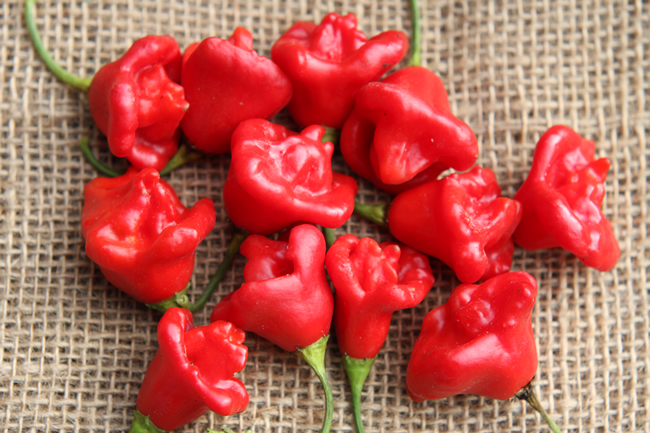 Bishops Crown or Christmas bell chillies (Capsicum baccatum) produce masses of decorative red fruit making an eye-catching garden display resembling a Christmas tree of baubles, as well as being a tasty treat in the kitchen. While some chillies can be deceivingly hot, these little beauties are more on the mild side making them extremely versatile for an array of culinary applications.
Sow seed in spring and plant seedlings into a sunny, sheltered spot. The bushes aren't bothered by pests, grow to around 1.5m high and yield prolifically. The fruit ripens from late summer into autumn and in colder regions, as the plant defoliates in winter, the striking fiery colour of the chillies adds an vibrant ornamental touch to the garden. Once the fruit is harvested, prune back the plants by about a third. After 3 or 4 years the plants tend to lose their vigour so it is wise to plant some new seedlings every 2 or 3 years to ensure an ongoing supply.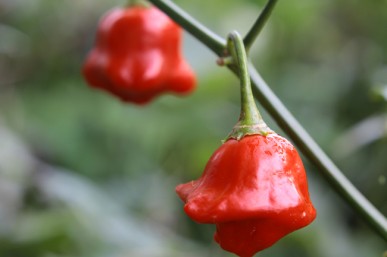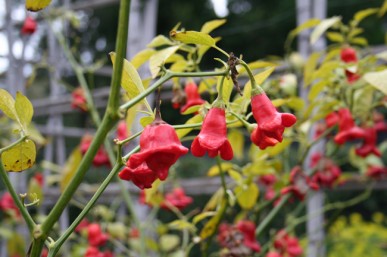 The chillies can be used fresh: try finely chopping a clove of garlic, a spring onion and one chilli, seeds removed, and then fold through mash, rice or couscous with a knob of butter and salt and pepper to taste. For later use preserve them in a vinegar syrup and serve as an accompaniment on cold meat or antipasto platters. To do this, cut off the stem and scoop out the seeds first. They can also be stuffed with fetta, herbed cream cheese, savoury minced pork or seafood making them a versatile and delicious addition to the pantry.