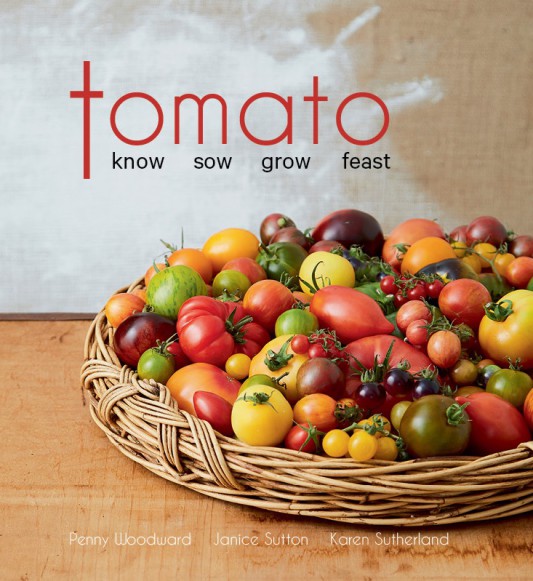 By Penny Woodward, Janice Sutton, Karen Sutherland
I'm very excited that our new book has been released, should now be in bookshops and can be purchased online from my website shop . If you would like your copy signed to a specific person, then send me an email through the contact page. I'll be talking about tomatoes and the book on radio and in person over the coming weeks and months and there will be reviews in newspapers and magazines, even an extract in the ABC's Organic Gardener magazine. So keep an eye out for them.
It is for tomato lovers, gardeners and cooks; and all those who love beautiful books.
"This is the ultimate book on tomatoes, brimming with information based on experience. It covers everything anyone ever needs to know about selecting, growing and using the best and tastiest tomatoes in all districts and climates." Peter Cundall 2018
To find out who wrote what and to read the Table of Contents and see a couple of short extracts from my section, then Read more