Article by Penny Woodward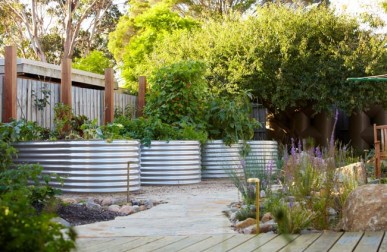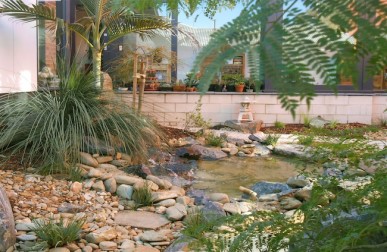 Phillip Johnson and his team have returned triumphant having won Best in Show and Gold for his garden design at the centenary Chelsea Flower Show. It has been a long process full of hard work, friendship and great joy. But many probably don't realise (I didn't) that all of the work done at the show was voluntary. No-one got paid. Phillip has returned but has found that everyone assumes first of all that he would be too busy to do any designs, and secondly the price will have gone up. Neither is true. While he has several big projects that are in the planning stage, Phillip says they have plenty of time to do other smaller jobs. As Phillip says, 'We design, build and maintain sustainable habitats that help to heal the earth, feel magical to live amongst, and create spaces where you can completely unwind. Our mandate is to create landscapes that will last for generations to come and celebrate our country's enviable natural beauty. Havens where wildlife can flourish and children can reconnect with nature, jumping across granite stepping-stones to secret unchartered pockets'.
So now is your chance. You've always wanted a frog pond, a sustainable garden, somewhere that native animals, birds, frogs and lizards feel welcome. Why not ask Phillip to do a design for you and  turn small or large areas into productive spaces. Or perhaps you want an area to unwind, to grow produce, to create a habitat, or for children to engage with nature. As Phillip says 'The more small spaces we build in any one suburb, the larger the habitat corridor we create.' Or what about a vertical garden, ideal for small backyards or apartments.
Don't leave it too long to get in touch, as eventually he will be too busy, but just now you could get this talented team of Landscape Architects to create something magical for you. Think of the bragging rights if you have your garden designed by the winner of the Best in Show at Chelsea Flower Show! Contact Phillip Johnson Landscapes on 03 9888 5666.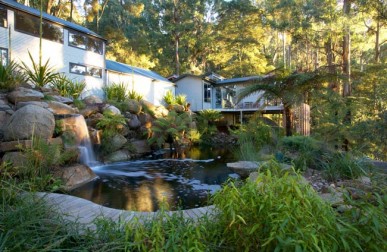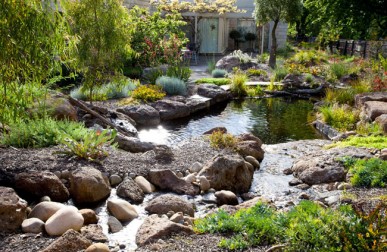 And, in case you have forgotten, the winning garden at Chelsea