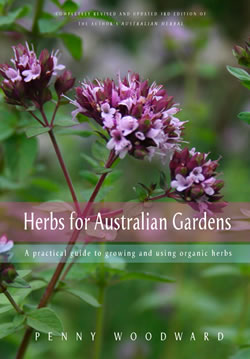 Herbs for Australian Gardens
A practical guide to growing and using organic herbs
Penny Woodward
ISBN 9781864470987
HB, 256 pp
This best-selling herb 'bible' (in its 5th printing of 3 editions) contains a fully illustrated A-Z of herbs, chapters on propagation, organic gardening, cultivation and planning, insect repellent herbs, companion planting, medicinal uses, and much, much more.
Completely Revised and Updated 4th Edition of the Author's Australian Herbal.

Winner of the Horticultural Media Association Australia's 2009 Book Laurel: 'Best Technical Book' This award is for a book displaying a high degree of factual,
detailed information on a specific or range of topics.