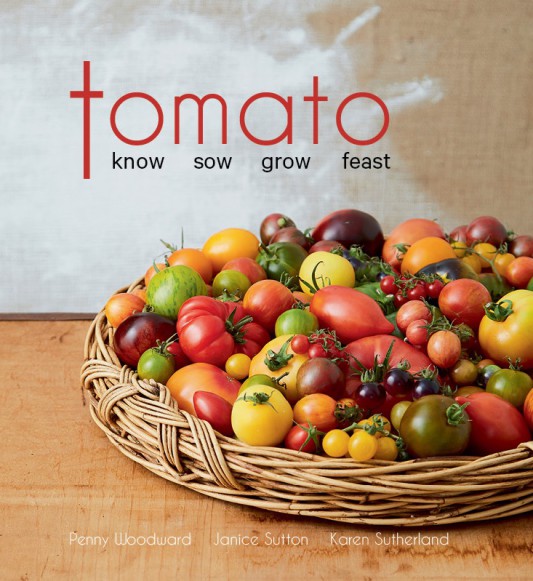 By Penny Woodward, Janice Sutton, Karen Sutherland
Our book Tomato know sow grow feast has won a gold medal in the INDEPENDENT PUBLISHER AWARDS (the IPPYs).
So hard to believe and so unexpected. We won the gold in the Home and Garden category, judged against books from all over the world. Thanks so much to my co-authors Karen and Janice (and Janice for entering it!), who made it such an amazing book, to Ian Wallace who designed it, Dannielle Vera who edited it and Kirsten Bresciani for the amazing cover photo. And Margot White who suggested it in the first place. And everyone else who talked to us and allowed us to use their stories, photographs and recipes. It was a community effort.
60. HOME & GARDEN
GOLD: Tomato: Know-Sow-Grow-Feast, by Penny Woodward, Janice Sutton, and Karen Sutherland (Self-Published)
SILVER: Small Space Living: Expert Tips and Techniques on Using Closets, Corners, and Every Space in Your Home, by Roberta Sandenbergh, AIA (Skyhorse Publishing)
BRONZE: Straight Dirt: New York's Premier Landscape Designer Tells It Like It Is, by Steve Griggs (Hugo House Publishers)
Our book is  in bookshops and can be purchased online from my website shop . If you would like your copy signed to a specific person, then send me an email through the contact page. I'll be talking about tomatoes and the book on radio and in person over the coming weeks and months (and years probably) and there are ongoing reviews in newspapers and magazines.
It is for tomato lovers, gardeners and cooks; and all those who love beautiful books.
"This is the ultimate book on tomatoes, brimming with information based on experience. It covers everything anyone ever needs to know about selecting, growing and using the best and tastiest tomatoes in all districts and climates." Peter Cundall 2018
To find out who wrote what and to read the Table of Contents and see a couple of short extracts from my section, then Read more